Summer Trend :: Style In'fringes'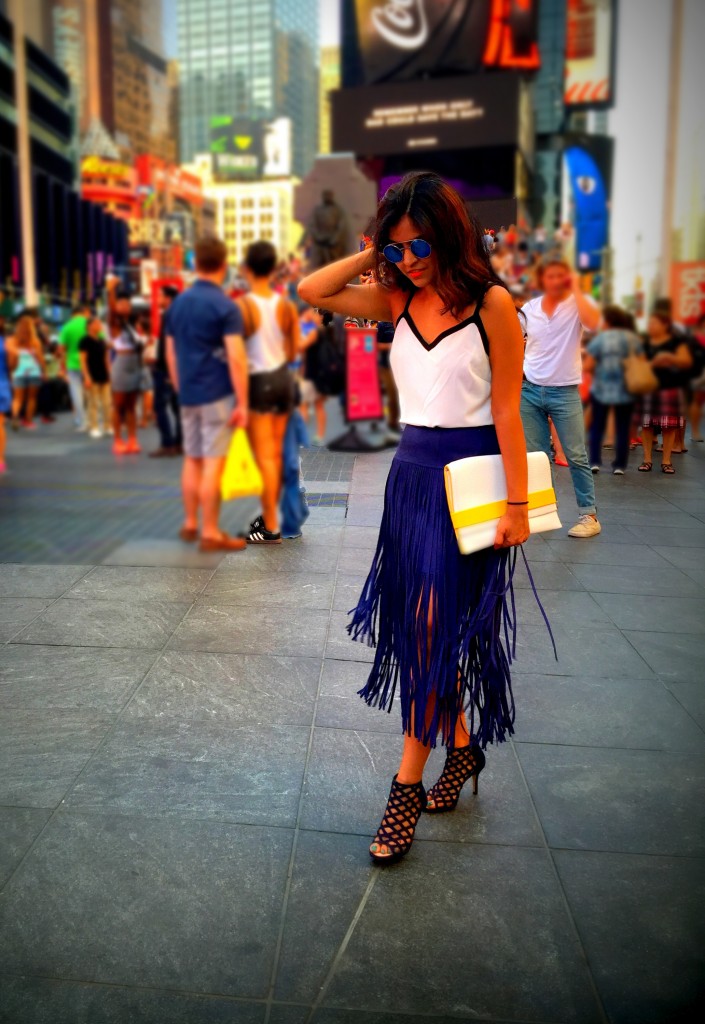 @Times Square, NYC
Hello everyone, we woke up this Saturday morning to delectable descriptions of Bengali food by my sister who recently went to dine at Oh! Calcutta. For those of you not familiar with this restaurant chain in India, they serve authentic Bengali food and have restaurants in all the major metros. This led to an insatiable craving for Bengali food. A quick search on the internet, directed us to NYC. So off we went! I choose a fringed skirt and a two-toned top from Forever21 and paired it with some caged heels and a clutch. On our way we stopped at Times Square to take some pictures. Times Square as usual was packed with tourists from all over the world and it was quite a battle to find a place to stand and take some shots!
Ever since fringes made a comeback last fall, I have been on the look out for that one perfect skirt and Forever21 did not disappoint. The texture of the skirt has a suede-like feel to it and flows like a dream! I got multiple compliments from strangers as well as my husband, who did not want to be out of the race! The top is chiffon which matches well with the skirt. I completed the look with some caged heels from Sole Society. I was eyeing this pair of shoes for a long time and as soon as it went on sale during the Holiday season, I treated myself to one. The Coach bag was a Christmas gift from my sister (Oh, the joys of having older sisters!) and it just added that pop of yellow and white to finish the look.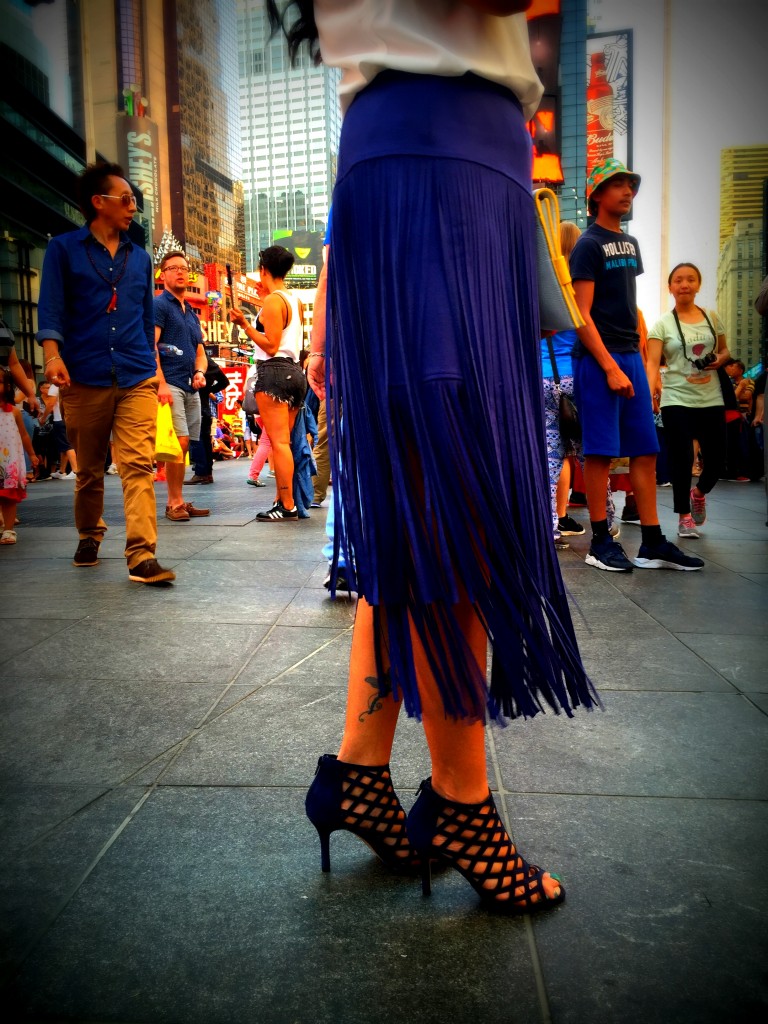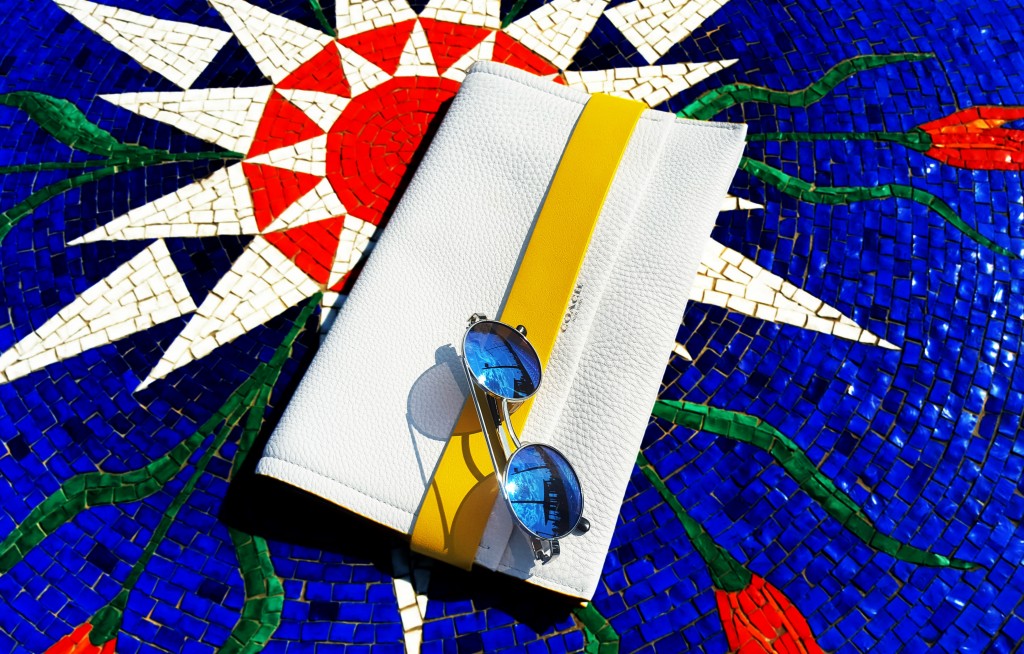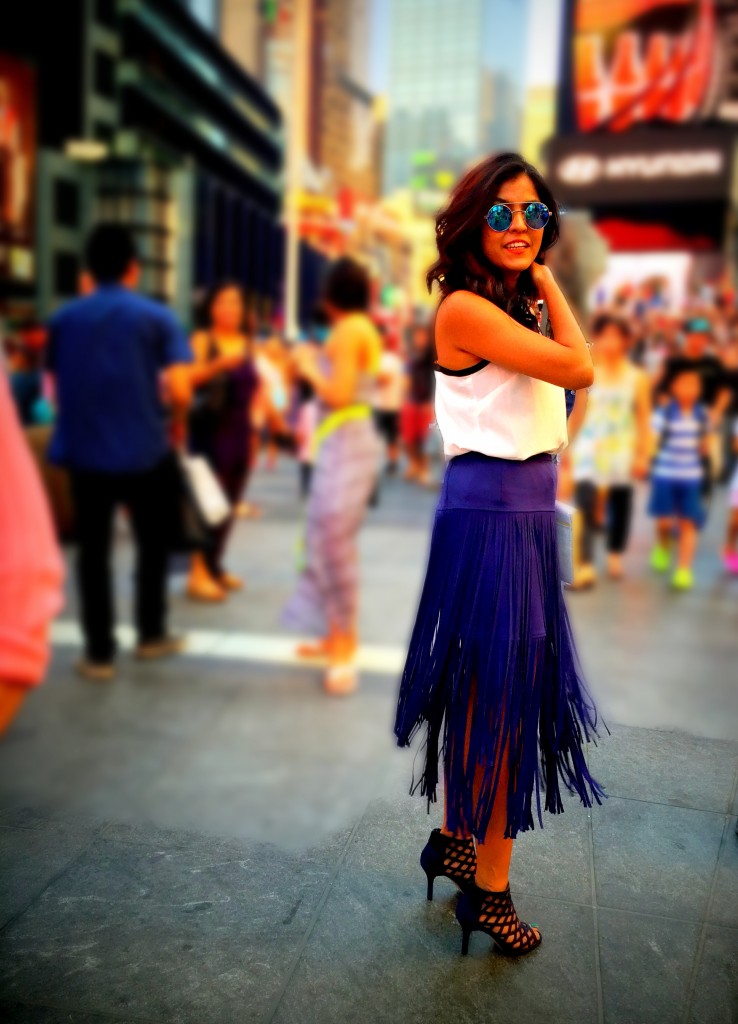 Leaving you guys with a glimpse of the food we had, including luchi-aloordum, mangshor chop, fish paturi, kosha mangsho and misti doi. Thank you for stopping by!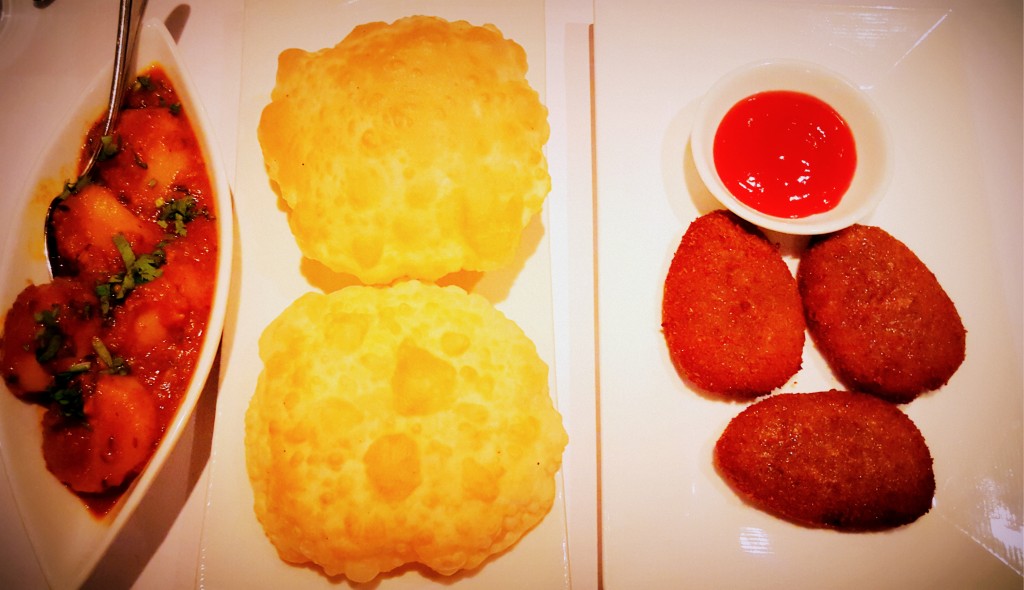 Skirt :: Forever21 ; Top:: Forever21 ; Shoes :: Sole Society
Bag :: Coach ; Sunglasses :: Forever 21
Photo Courtesy :: Shaurjo Biswas