New Year's Resolution: Setting a Shopping Budget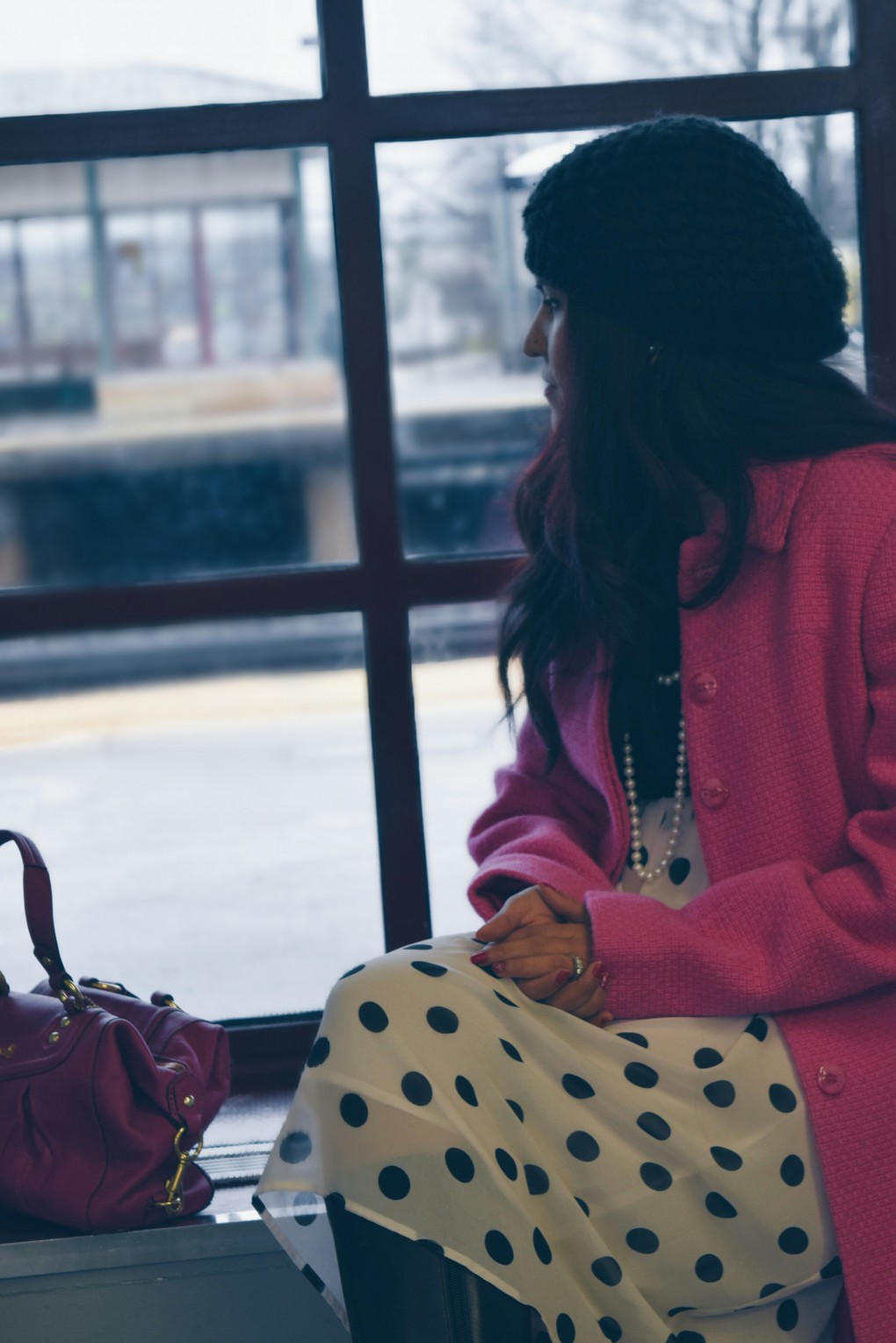 Happy New Year everyone! Sorry for going AWOL these last few weeks. Hope you spent a lovely time with friends and family as I did. Along with all the love and gifts, I also added quite a few pounds to my weight. So first, resolution like every year is to be more regular with my workout routine! Another thing that I have been trying to implement is setting up a budget for shopping every month. If you have similar goals this year then read on!
---
Are you a shopaholic?
---
1. You are an impulsive shopper and may not actually need that item.
2. You shop to destress. You come home from work dead tired and unwind by shopping. It can also be that you are stressed at work and want to take your mind off something.
3. You want to keep up with the latest trend. But your closet is overflowing and does not need another black dress.
---
Why set up a budget?
---
1. Relieves you of the guilt. If you have a budget, then you do not have to hide those shopping bags anymore!
2. You are looking to save up, for something like a house, a car, or to travel to some exotic place with your family.
3. You make better fashion decisions if you take a step back and reconsider the item you are about to purchase.
---
How to stay within the monthly budget?
---
1. Monthly Income: First thing to consider is your monthly income. I would start with 6-8% of my income and cut back over the next few months to ease in the habit. For me that is pretty tiny. But if you are a real person and making a good income, then this amount is pretty comfortable.
2. Quality vs Quantity: This is based on personal preference and need. If you get bored with your wardrobe easily and want constant change, shopping in low end stores like Forever21, H&M and Zara will be ideal. If you work in a place where great quality clothes are a must, a few expensive pieces may be better suited.
3. Keep Track of your Expenses: If you are too lazy to create an excel sheet or write it down in a notebook, keep checking your expenditures in your bank account online. This is the best way to stay within your budget. If you have extra money left from a month carry it over to the next one.
4. Save up for Expensive Items: We often want items which are way beyond our budget and that is perfectly fine. If it covers the whole of that month's budget, then stick to that one item. If it is even more expensive, start saving up every month from your budget and purchase it after a few months.
5. Restyle your Wardrobe: Most fashion trends are transient. Therefore, before buying the latest trends, check your wardrobe and look for pieces which can be restyled to keep up with trends. Or you may not care about trends, but just want to dress well every time you step out. Here are somethings that I have been trying this winter:
Crop tops and sweaters: These are great pieces for summer as well as winter. Simply layer a crop top over a dress, a jumpsuit or a shirt to instantly change the outfit.
Dress and skirt: Pair a dress with a skirt for a new look.
Long oversized sweater and dress: Layer a oversized sweater over a dress for new variations.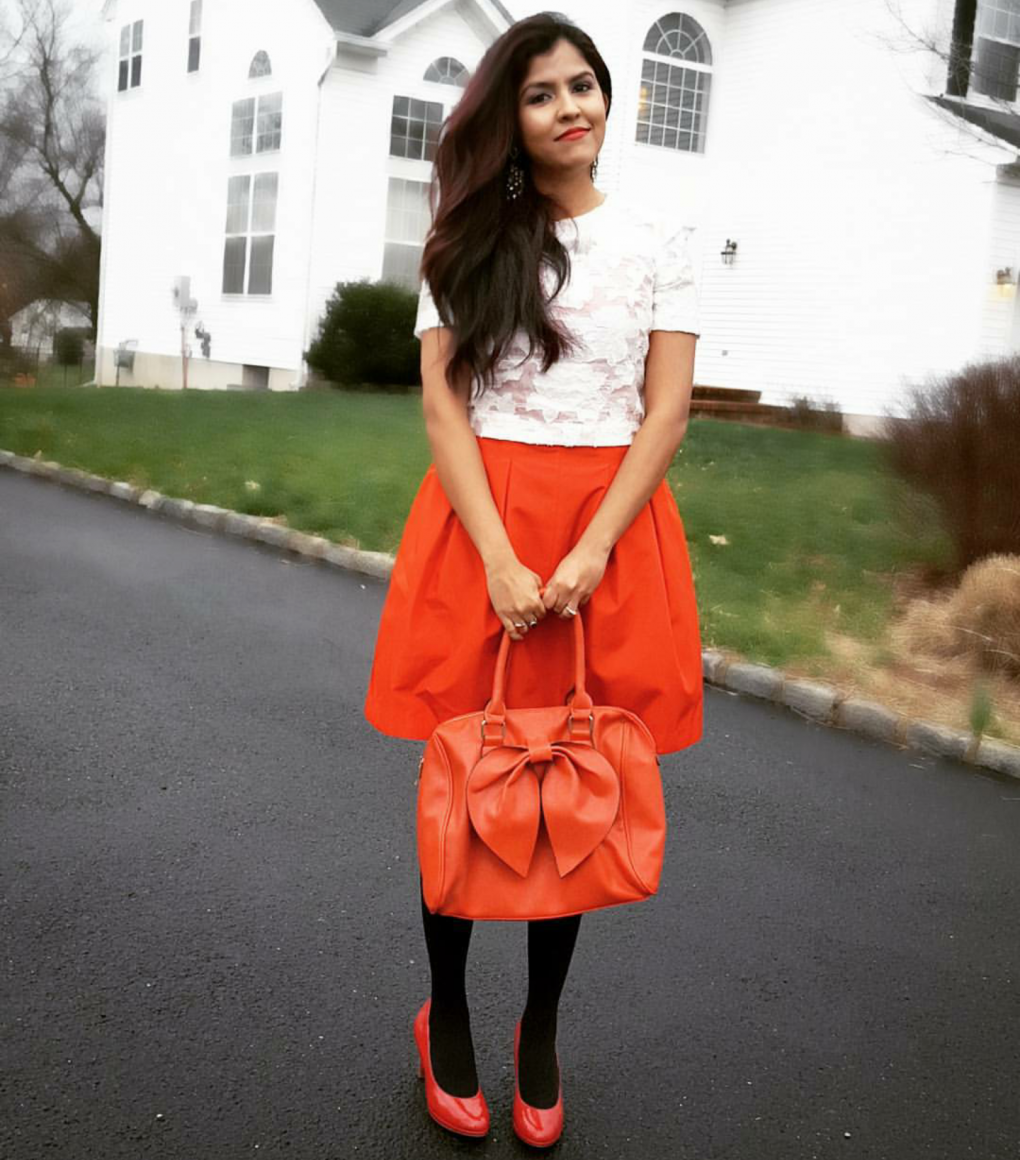 Restyling this Zara dress with a crop top (also seen here).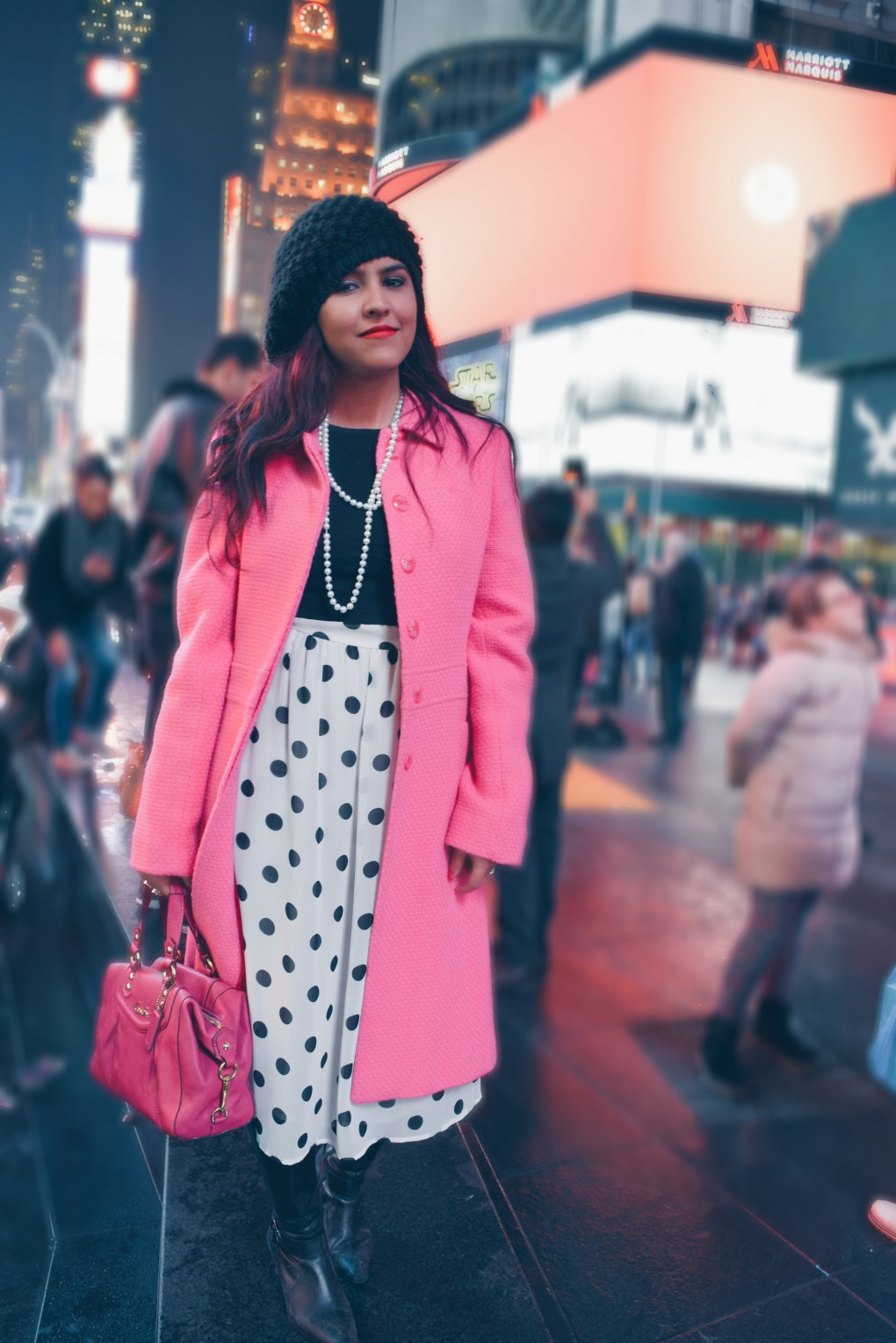 Restyling this polka dot dress with a crop top (also seen here).
I hope you like the post. It has only been a few days into the new year and I'm already struggling with this resolution. I will keep you updated on my progress. Let me know if you have anymore suggestions! Also changing gears from next week. Will be posting more frequently and incorporate some of my daily outfits. Stay tuned!