'Maxi'mum Style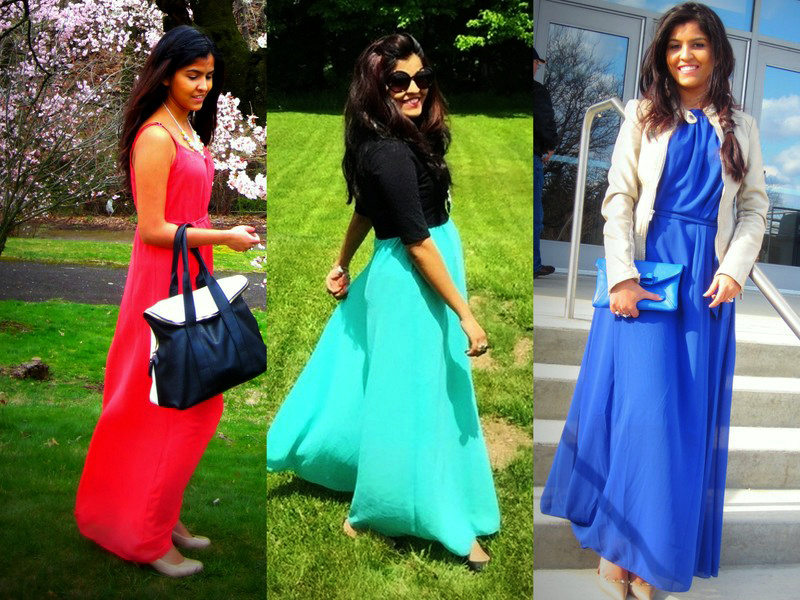 Hello everyone and thank you for stopping by. In my first post I am going to talk about one of my favorite outfit styles : maxi dresses. As a 5'3″ tiny human being, I have always shunned anything maxi, assuming that it will make me look shorter. But when I tried a maxi dress at Forever21, I fell in love. Now I own numerable maxi dresses and skirts. In my opinion, they are the most versatile styling pieces. You can wear them for casual occasions or style them for more sophisticated events. Furthermore, you can wear them in all seasons. Transition from summer to winter by throwing on a jacket. You can also sneak in a cropped leggings underneath for those extra cold days! Finally they are your best friend if you tend to indulge in gluttony!
Here are three ways you can style them.
Look 1: This is an example of wearing a maxi dress for a casual occasion.
Look 2 : If it is chilly outside, you can always pair up the maxi dress with a crop top or sweater. This photo was taken on Catskill Mountains, NY, on a windy day.
Thank you so much for reading!