Holiday Party Looks: H&M X Balmain 2
Hello everyone! I hope you're enjoying this holiday season as much as I am. Think of all the parties! Wearing something different to each event can get overwhelming. So here are two ways in which you can pair the same embellished shirt.
---
LOOK 1
---
We all have a lot of those formal parties where we don't want to go over the top. I paired this H&MXBalmain shirt with leather to look edgy but professional. Since the shirt has an elaborate neck and shoulder region, my only accessory are these pearl chandeliers.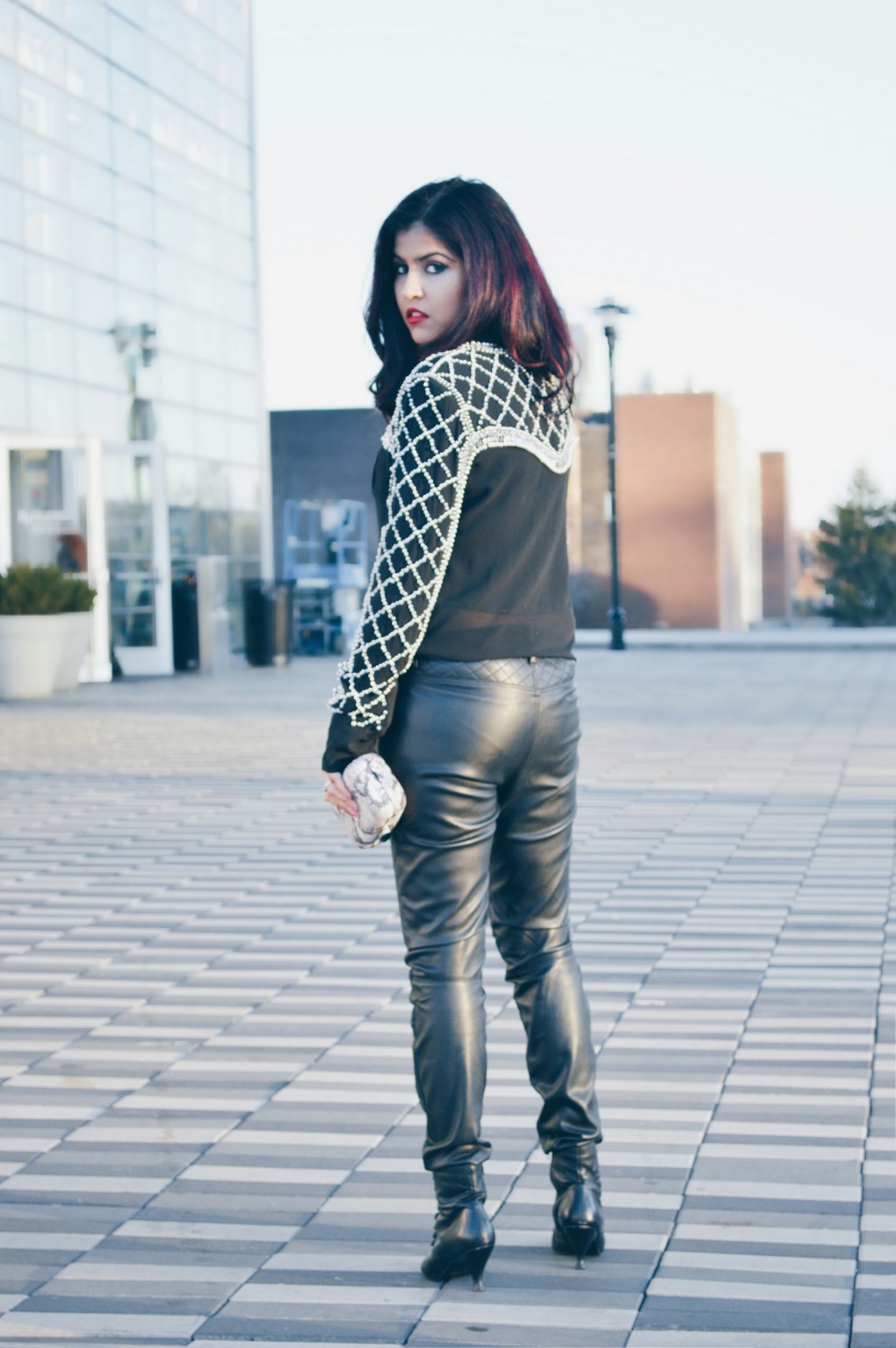 I am in love with this shirt. It does make all the madness surrounding this collaboration, worth it. The shirt is intricately embroidered with pearl and sequin and a shoulder pad makes the fit amazing.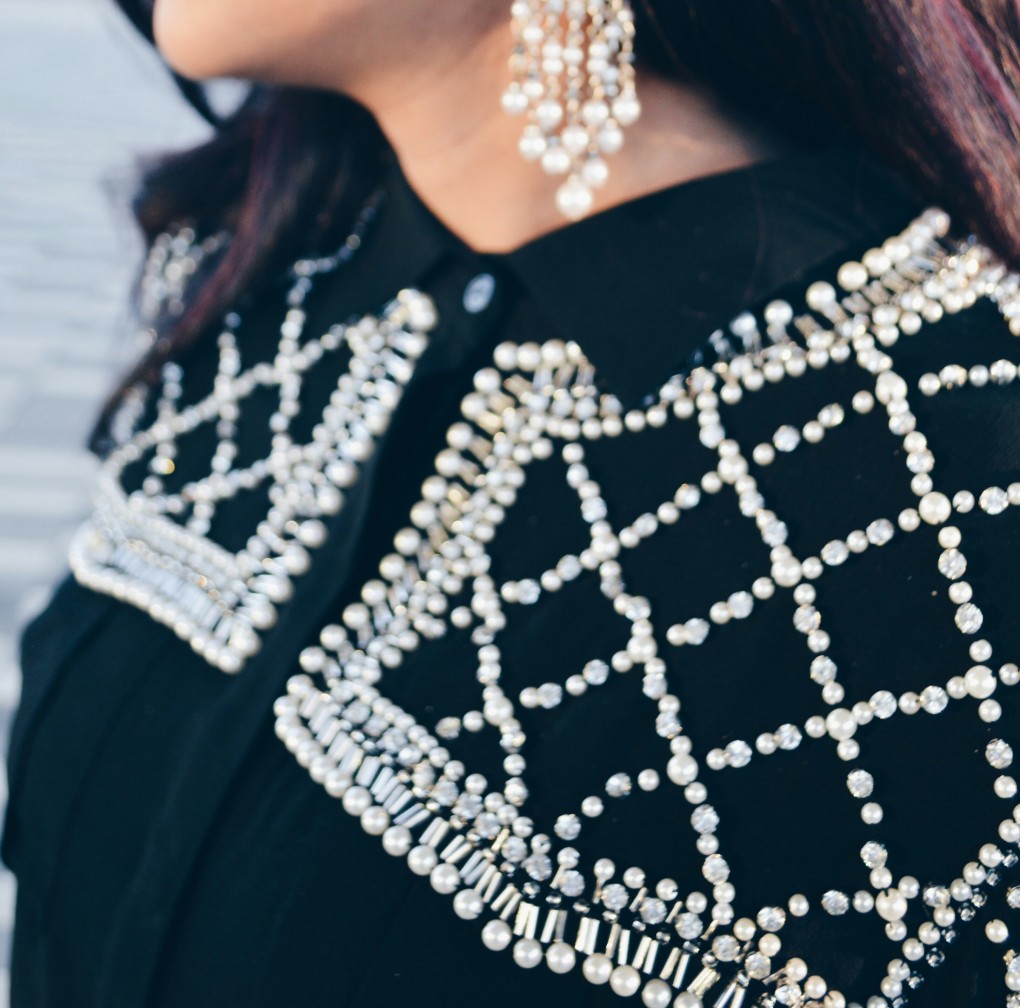 ---
LOOK 2
---
 I am changing gears to a more friends and family kind of outfit. The pops of green, turquoise and blue adds some fun to it. Sequins are a must during holiday season and this skirt (also seen here) is a perfect fit. Big earrings are in and these blue ones are just made for this season.
More looks coming your way!
---
SHOP THE LOOK
---
Shirt :: H&M(sold out) (similar 1,2,3) ; Pants :: H&M
Skirt :: SheIn ; Earrings :: Shoedazzle (similar)