Fly in Style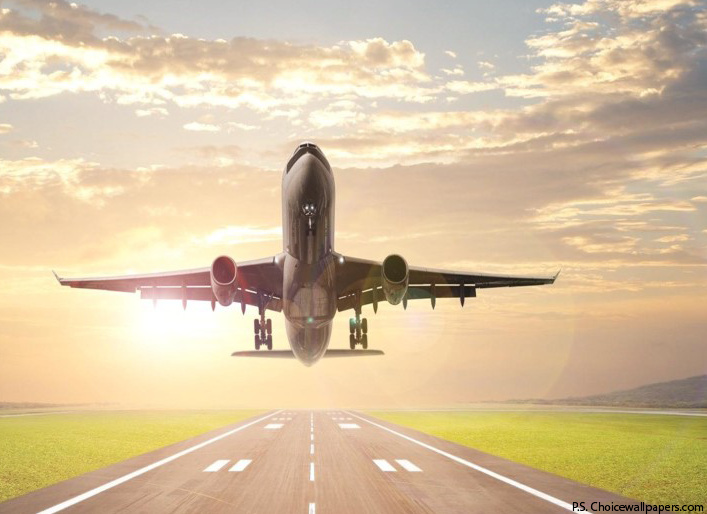 Hello everyone, being in a long-distance relationship for 4 years, taking flights was monthly affair. Here are some quick fashion tips and travel essentials for flights.
---
CLOTHES
---
Just because you want to be comfortable during travelling, it does not mean you have to be sloppy (especially if there is a special someone waiting on the other side)! Your travel clothes can be comfortable as well as chic.
Look 1: If you are a pants kind of person, pair your comfortable denims with a chambray or any cotton shirt. If the shirt is full-sleeved it is an added bonus as flights sometimes tends to get chilly. Here, I refrained from any excess accessories other than a belt and a watch as you usually have to open them during security checks. You can also wear some nice studs to increase the style quotient! Keep your makeup to minimum to avoid smudgy raccoon eyes after a nap on the flight! A little eyeliner and a bright lipstick and you're good to go.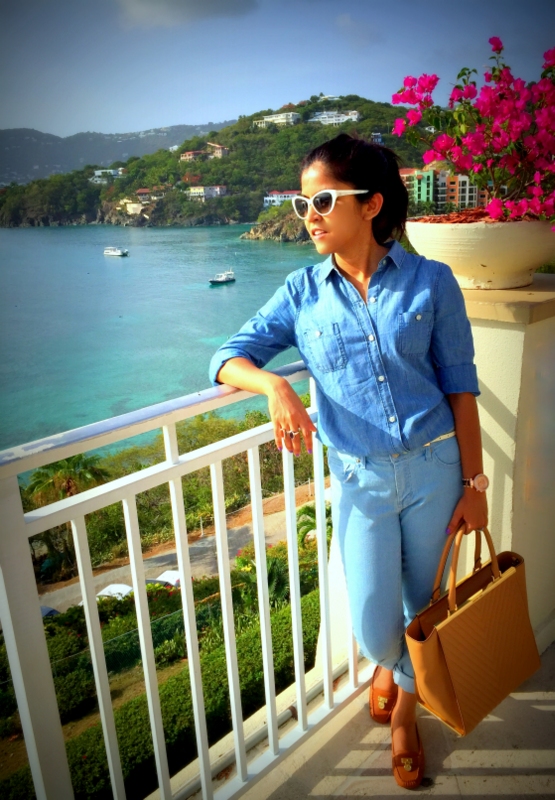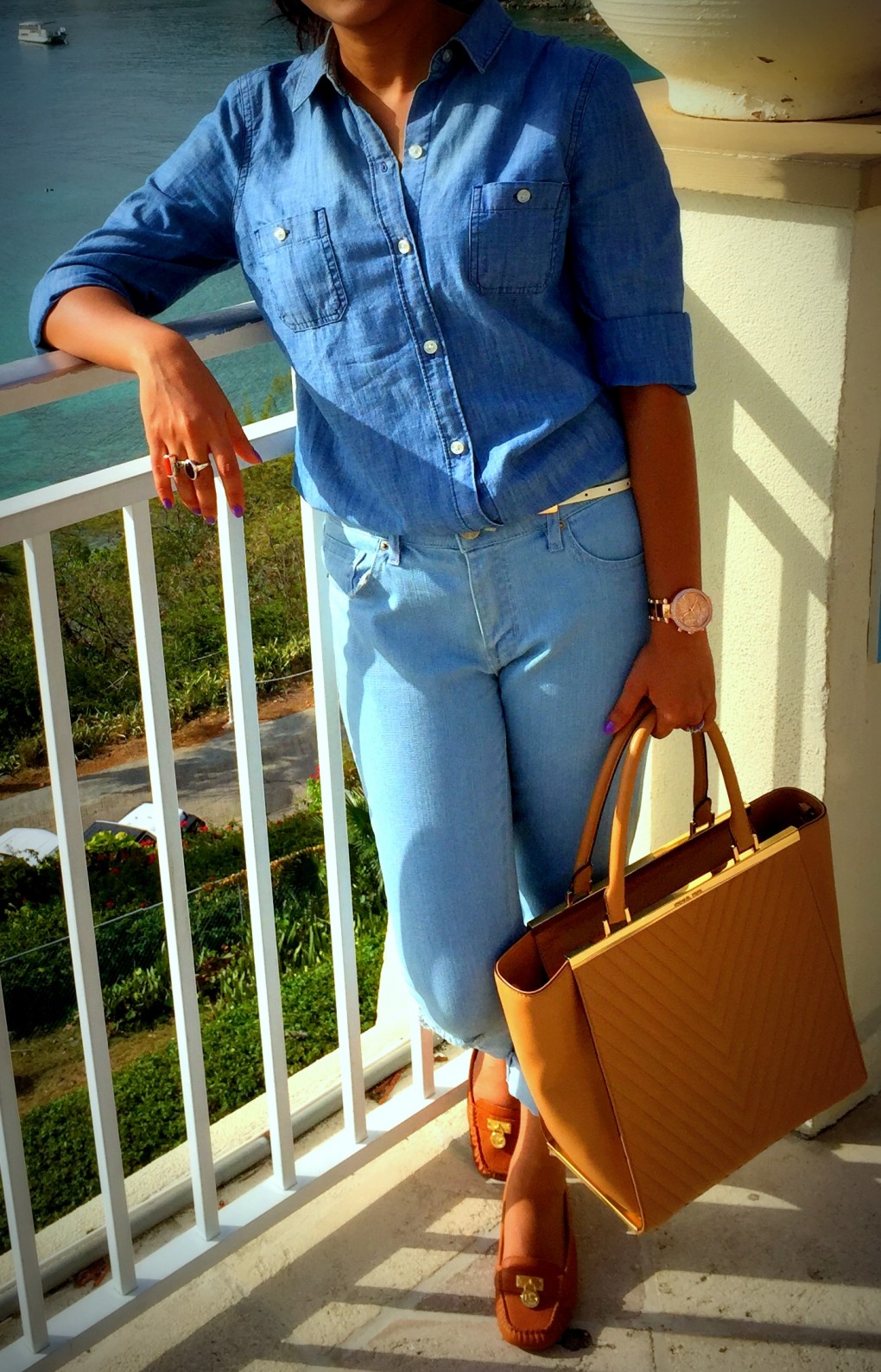 Look 2: If you will rather travel in a dress, choose something that is not too short. A knee-length dress, or even better, a maxi dress are great options! Just keep in mind that the maxi dress should not hinder fast walking which is often required in airports. Accessorize with some nice earrings.
Tips: Always, always carry a light jacket or cardigan in flights to avoid getting cold. I also throw in a scarf for longer flights. Avoid wearing belts as they tend to get uncomfortable during long flights.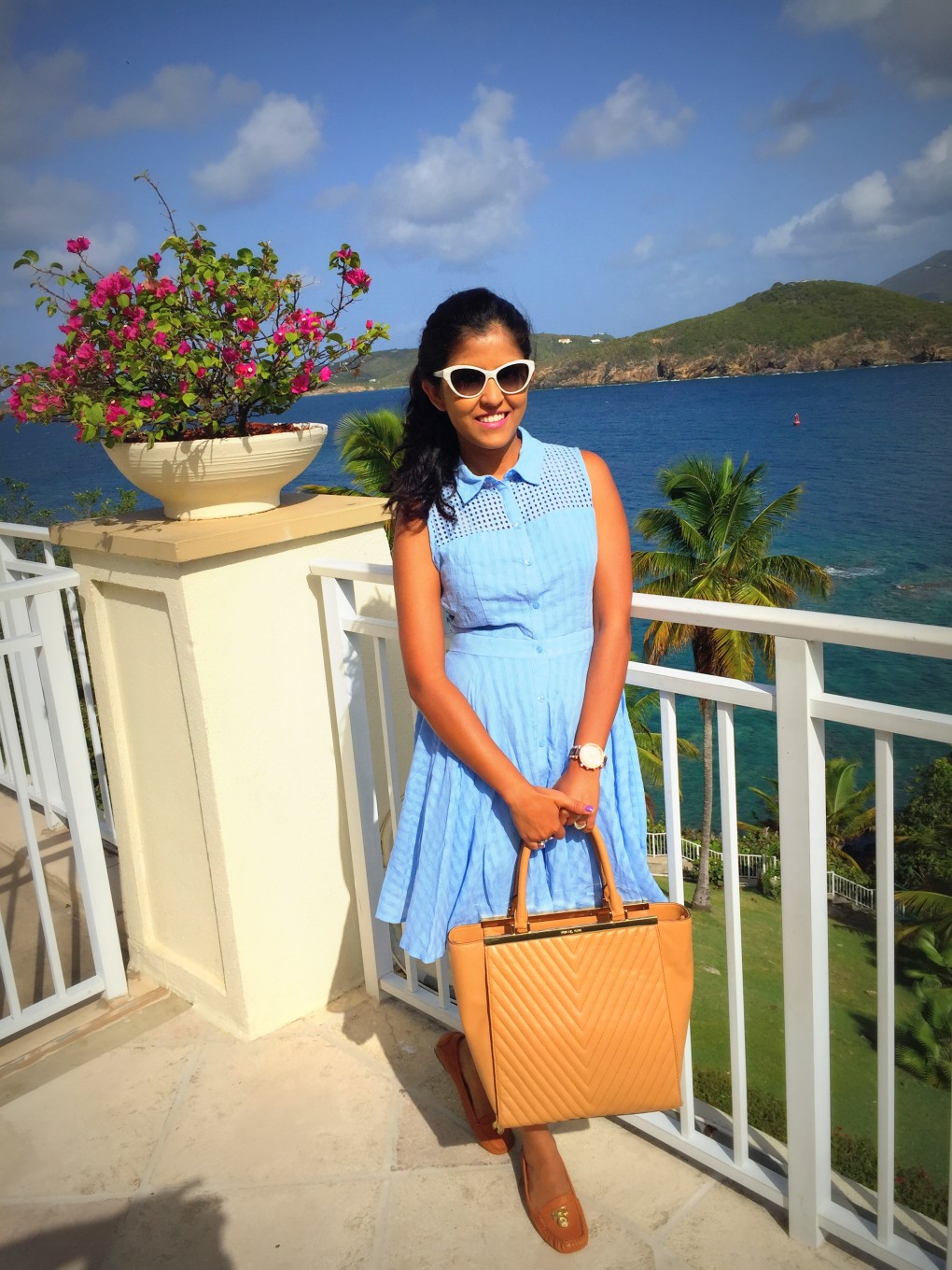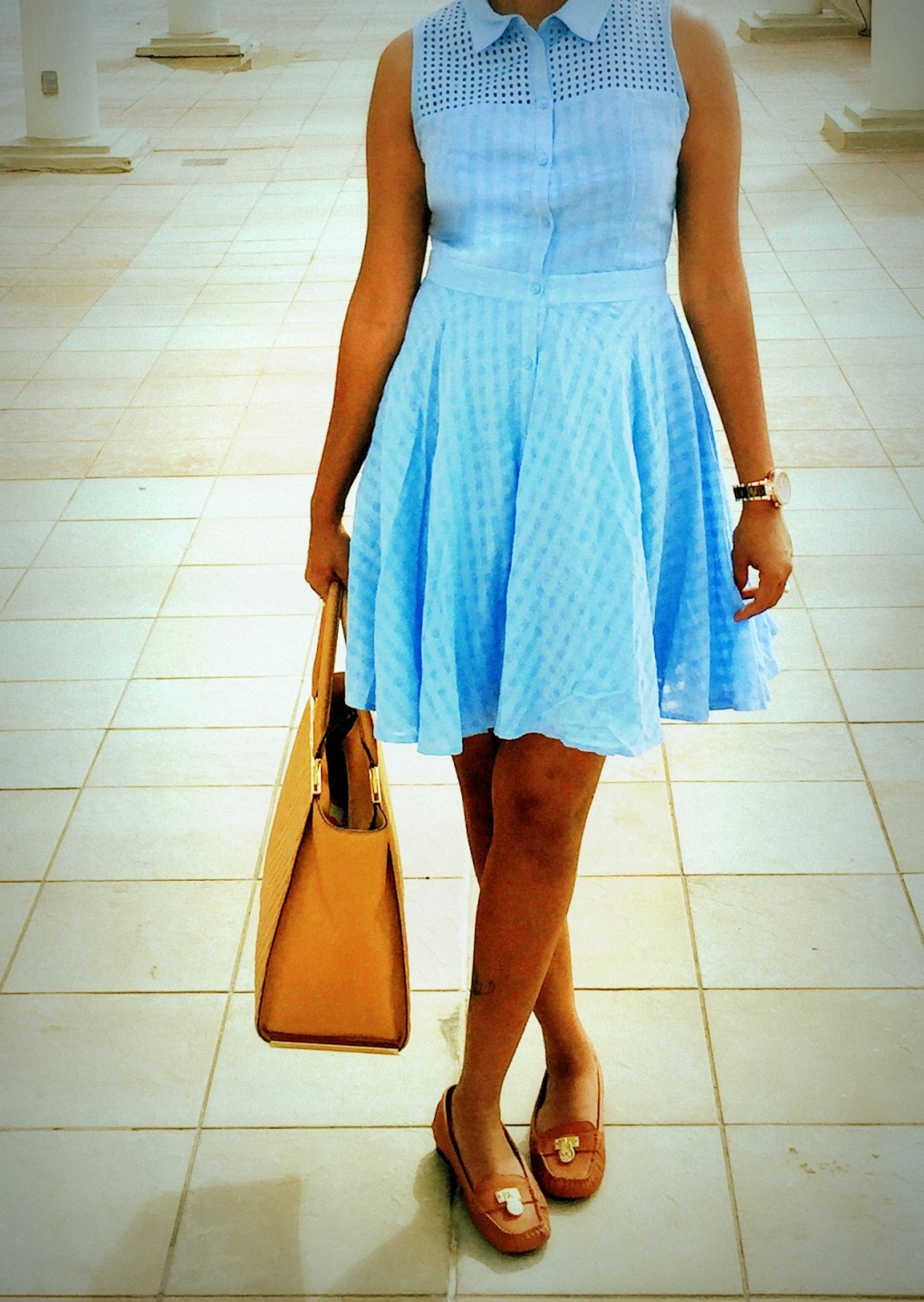 ---
SHOES
---
Most ladies tend to gravitate towards sneakers during travelling. While there is nothing wrong with a great pair of fashionable sneakers, it should not look like you are out for a run! I personally prefer loafers or flats as they are easy to take off during security checks. If you want some kind of elevation, kitten heels or wedges are also great options. My favorite is this Michael Kors loafers which are super comfortable and they have a thick padding for those long walk at airports. For those girls who can rock high heels anywhere, you go girl!
Tips: Since you have to take off your shoes during security checks, make sure your feet are pedicured and moisturized. In case you are wearing socks they should be matching and free of holes!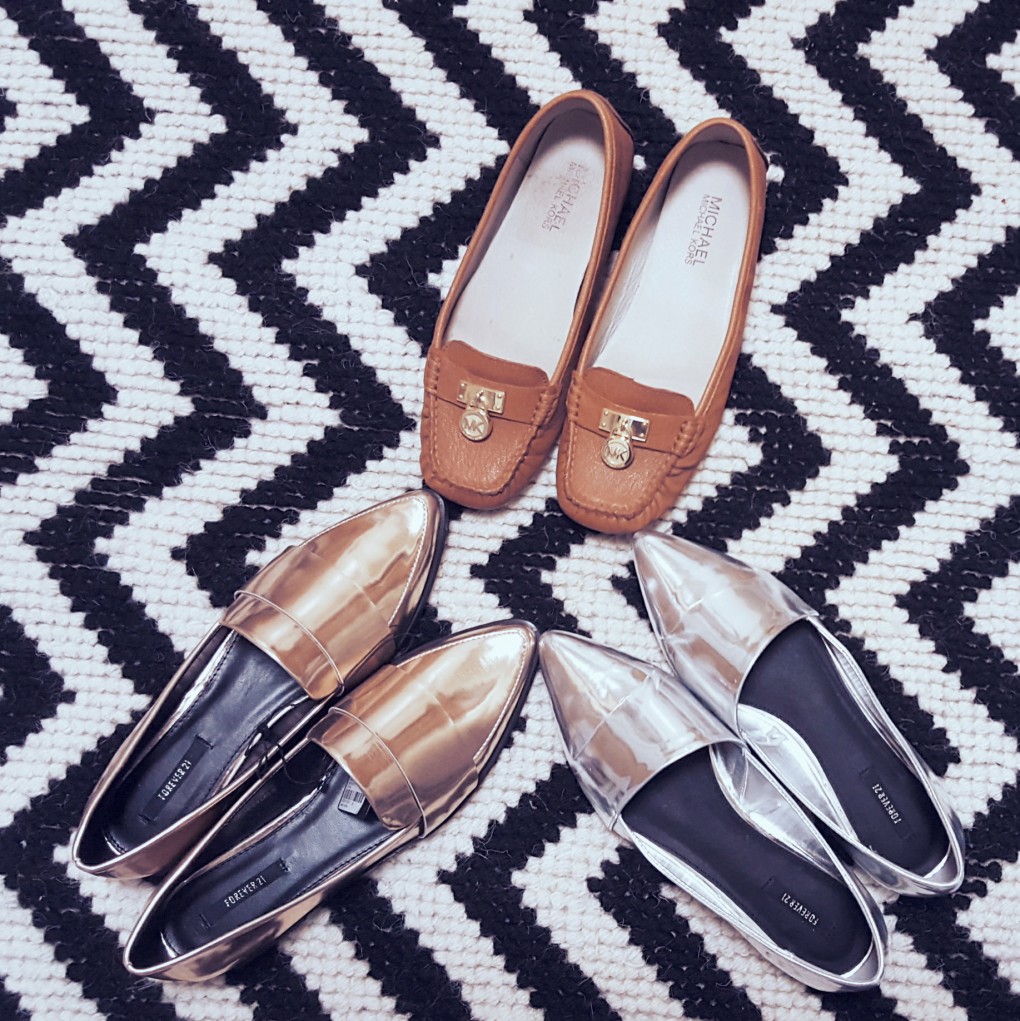 ---
IN MY BAG
---
Here is a checklist of things I carry in my bag during flights other than my wallet and travel documents.
Reading Material : A good book, either the real thing or downloaded on the tablet are a must in my bag. Flights are a great place to catch up on reading while sipping beverage. So go ahead and finish that book you've been dying to get to!
Moisturizer and Lip Balm : Flights can dehydrate your skin and lips. Make sure you are carrying a travel size moisturizer and balm. My favorites are the Body Shop lotions and Eos lip balms.
Make-up Essentials: To quickly touch up your makeup on the flight or at the airport, carry a concealer, eye pencil, a small mirror and some makeup wipes to take care of the smudges. Finally a great lipstick is a must. After all there is nothing some bright lipstick cannot fix! Put these in a clear plastic for security check.
Perfume/Deodorant : A travel size perfume to smell fresh all the time.
Snacks: Some snacks that you can munch on during the flight. Make sure it is not messy to avoid inconveniencing your fellow travelers.
Eye Mask: For a good nap!
Ear-phones: Because good music is always a plus!
Medicines : Pain-killers and anti-allergy medicines.
Tips: Make sure your handbag is not too heavy. Do your research ahead of time and carry appropriate travel documents for your destination.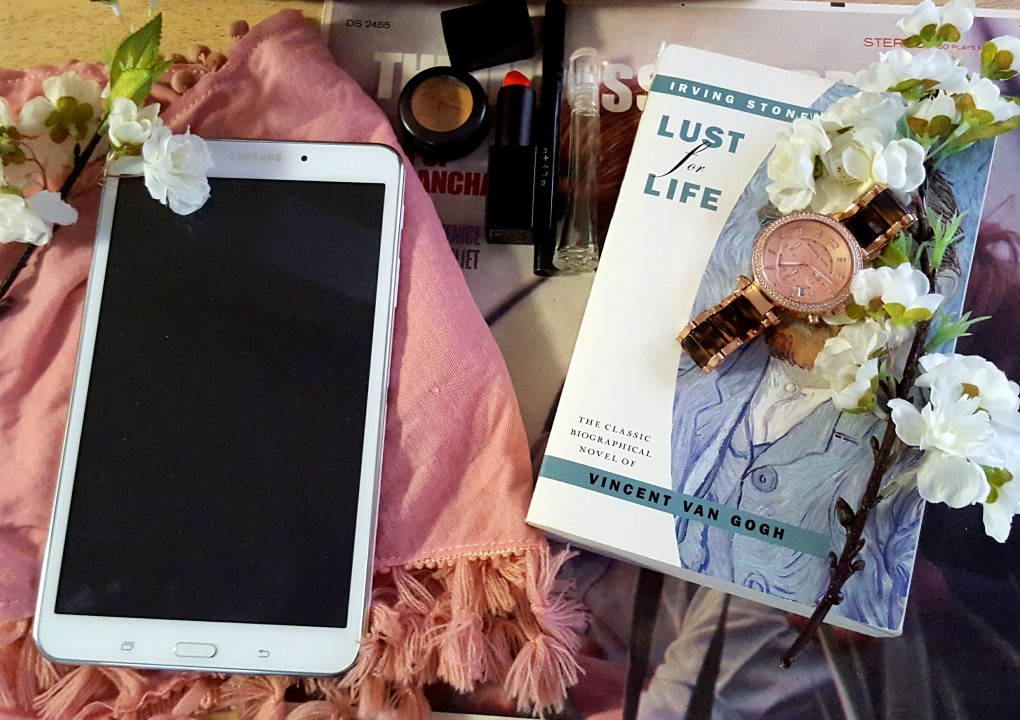 Thank you for stopping by! Hope I inspired you to travel in style.
---
SHOP THE LOOKS
---
Shirt :: Old Navy ; Denim :: Forever21
Dress:: Forever21 (similar) ;  Bag :: Michael Kors (also seen here)
Sunglass:: Kate Spade ; Watch:: Michael Kors